Enjoy world-class restaurant-quality Indian curry sauces that are low-fat, gluten-free, dairy-free, and allergen safe.
All our sauces are made with high-quality ingredients and a special cryogenic process for grinding spices to provide added flavour.
BUTTER CHICKEN COOKING SAUCE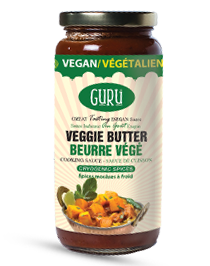 VEGGIE BUTTER COOKING SAUCE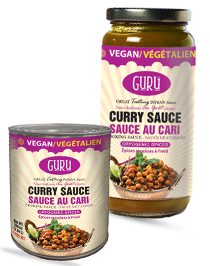 HEALTHY AND LOW-FAT WITH ALLERGEN-FREE INGREDIENTS
Our sauces are made with natural, high-quality ingredients that are low in fat, gluten-free, and dairy-free. With our high-quality Indian sauces, you're in control of your health and can add as much or as little salt as you like. We don't use any additives, preservatives, or MSG.
QUICK AND EASY MEALS WITH AUTHENTIC INDIAN FLAVOURS
Our sauces are designed for convenience without sacrificing flavour. With our cryogenically ground spices and avocado oil, you get the same authentic taste of India without spending hours in the kitchen. You only need one sauce to make a delicious meal that everyone will love.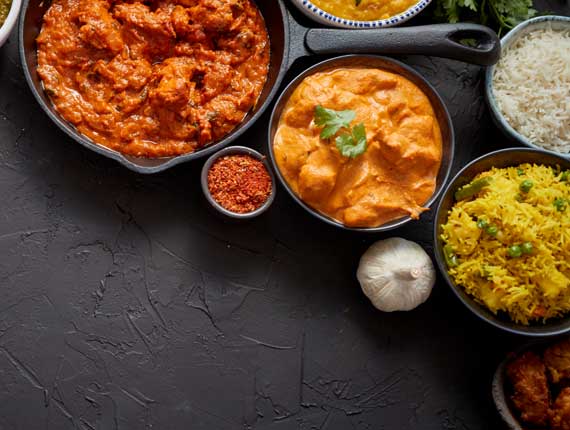 ELEVATE YOUR COOKING WITH WORLD-CLASS RESTAURANT QUALITY IN YOUR KITCHEN
We bring the same taste and quality you expect from a fine dining experience into your home. With our expertly crafted and healthy Indian sauces, you can cook a delicious meal in no time.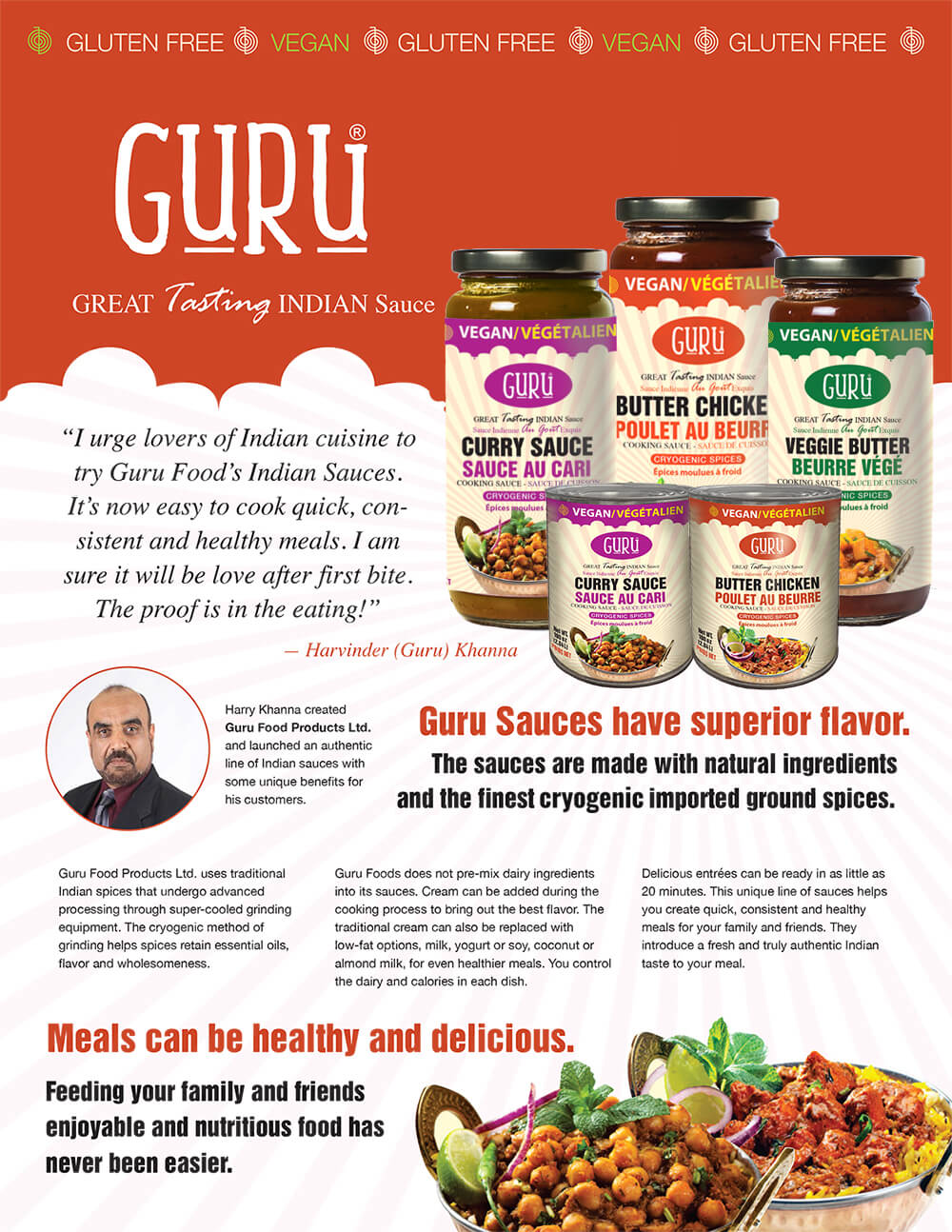 SIGN UP FOR EXCLUSIVE DISCOUNTS, TIPS, AND STRATEGIES FROM GURU FOOD PRODUCTS!
Subscribe to our newsletter for delicious and healthy Indian sauce recipes, special promotions, and insider tips on clean eating!
READY TO FIND THE BEST INDIAN CURRY SAUCES AND TAKE YOUR TASTE BUDS ON A DELICIOUS JOURNEY?
Download our comprehensive guide on "Ten Tips to Finding the Best Indian Curry Sauces" today! With this guide, you'll have all the information you need to make an informed decision and indulge in the world of Indian cuisine.
45 Casmir Court, Unit no.10, Concord, ON L4K 4H5, Canada
9040 Leslie St, Suite 205, Richmond Hill, Ontario L4B 3M4