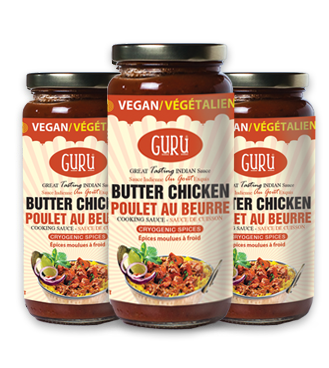 Butter Chicken Cooking Sauce
Our Butter Chicken Cooking Sauce is a flavourful blend of exotic Indian spices that are slow-cooked to perfection to retain the highest aroma and taste. With this sauce, you can create delicious Indian dishes right in your own kitchen.
view More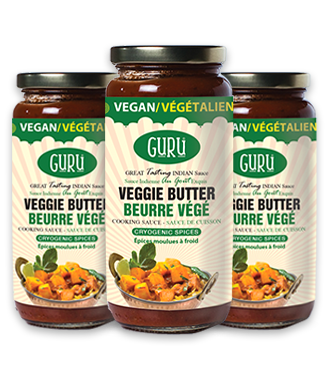 Veggie Butter Cooking Sauce
Our Veggie Makhni Sauce is a delectable and authentic blend of spices that will take your Indian dishes to the next level.
view more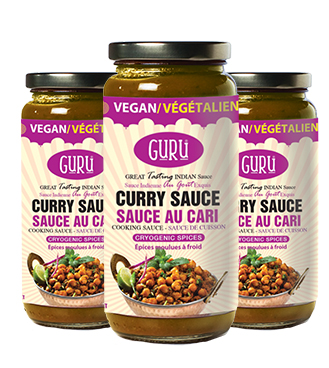 Curry Cooking Sauce
Guru's Curry Cooking Sauce is a versatile base sauce that can be used to create over 40 different authentic Indian entrees such as Korma, Vindaloo, Madras, Kardhi, Tika Masala, Curry Masala, and Biryani.
view more